Do you need to refund a deposit or any miscellaneous amount? You can with Unit Trac.
The Invoicing & Payments tab in the Customer details gives all the visibility into the invoice items and payments for a customer. Add, Edit, find out more information, and Modify existing invoice items here.
Step 1 - Find the payment that you would like to refund;
a. Click the 'Actions' button to the far right and click 'Refund'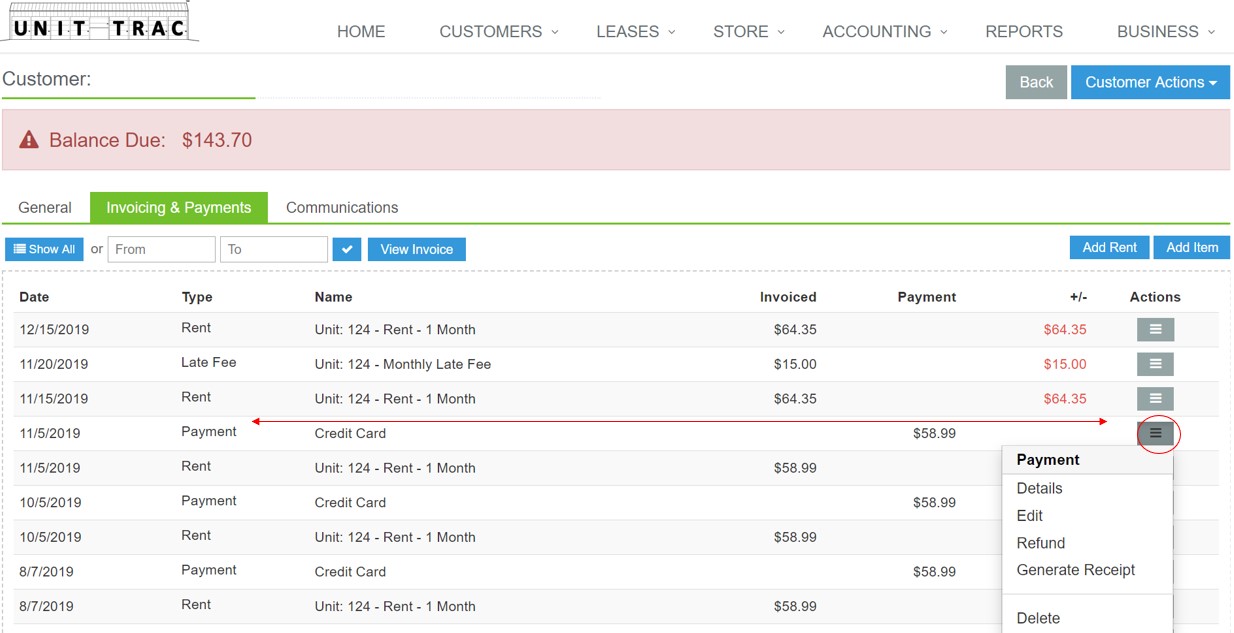 b. Click on the 'Actions' button to the far right on the Lease Details History and click 'Refund'
Step 2 - Choose 'Full Refund' or 'Partial Refund' depending on the situation.
Step 3 - Choose if the customer Still Owes for this invoice item, if the invoice item needs to be Struck-through, or Delete the Invoice Item.
Step 4 - Confirm the udpated paid through date and click 'Save'
Your revenue report will reflect the refund activity as well.